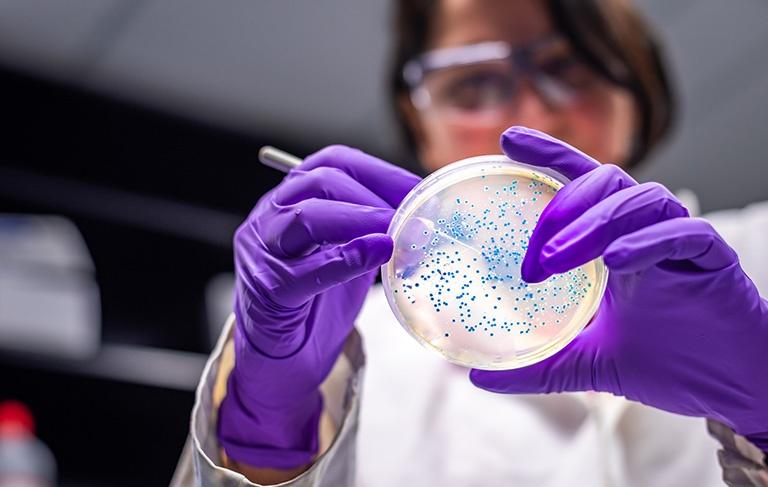 BIO-CHIC Sp. z o.o., based in Warsaw, has been operating since 1987 as an innovation and service provider offering advisory and microbiological testing for the pharmaceutical and cosmetic industry. Throughout the many years of market presence, our company has proven to be a reliable and solid partner, establishing a good reputation among service providers.
At first, our basic business included services for manufacturers of cosmetics and parapharmaceuticals consisting of the development of technologies for the implementation and organisation of necessary registration tests, as well as promotion and training activities with respect to cosmetic technologies, care and healthcare.
With capital changes in 2001, we created a modern microbiological laboratory specialising in microbiological purity testing of pharmaceutical and cosmetic products and monitoring of the manufacturing environment in facilities of increased sanitary requirements.
The company's mission has shifted into specialised outsourcing for small and medium companies from the cosmetic and pharmaceutical industries to allow them to adjust their products or services to the EU requirements.
To fully meet the expectations of our customers, in 2002, BIO-CHIC established, implemented and documented the ISO 9001 Quality Management System. In November of 2003, the Microbiological Laboratory received an Approval for the Manufacturing of Medicinal Products issued by the Main Pharmaceutical Inspectorate, confirming the fulfilment of statutory requirements of the Good Manufacturing Practice (GMP). The GMP certificate was obtained in November of 2009 2009. In 2006 the Microbiological Laboratory met the requirements of PN-EN ISO/IEC 17025 and received Accreditation Certificate No. AB 745.
The expertise, innovativeness and professionalism of our laboratory guarantee superior services.